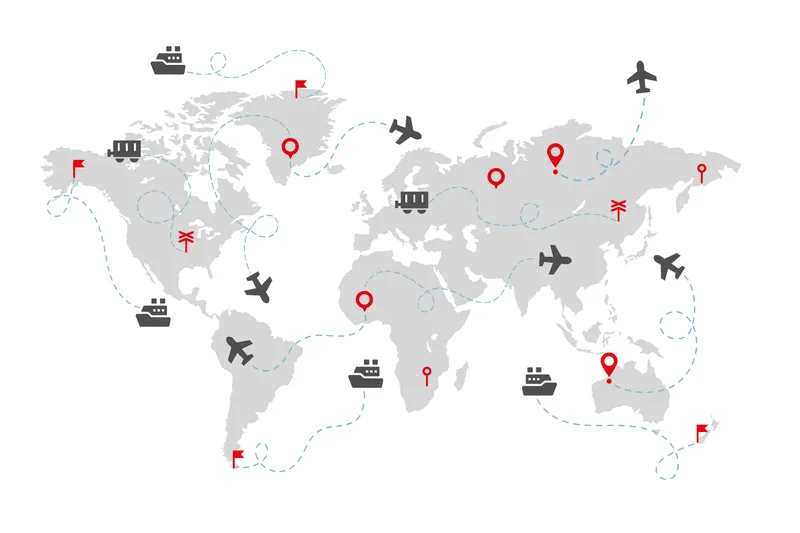 Today, thanks to the amazingly well developed transport network, the entire world is in your reach.
Many years of experience, a close and loyal collaboration with shipping lines and airlines help us to connect easily and on a daily basis the various continents and bring even the most remote location around the world closer. Depending on what your needs and requirements are, we offer you fast and cheap shipping,.
We care that our customers can continue to work without interruption and that consumers can simply use their products. We take care of everything else.